Wesley Snipes Is Out of Jail
Just in time for tax day.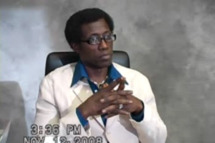 Snipes — who'd been in federal prison since December 2010 for tax evasion — was apparently released on April 2, just in time for tax day. Consider it his (or the penitentiary system's) reminder to you: Do your taxes. Right now!