Why Did the Chinese Government Pull Django Unchained From Theaters?
It was supposed to premiere this week.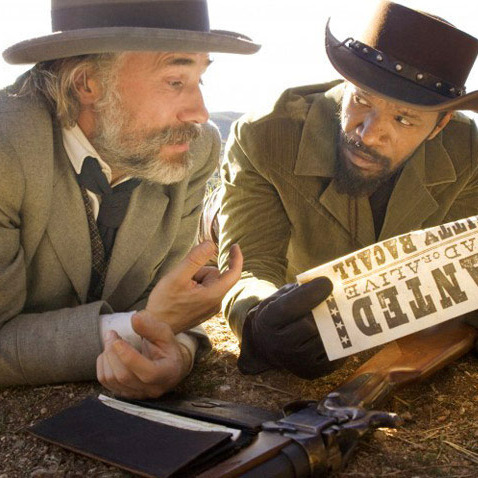 While stateside controversy over Django Unchained has finally died down, Quentin Tarantino's Oscar-winning slave revenge fantasy is still causing trouble in China — the world's second-largest film market. The movie, which was supposed to open there on Thursday, was abruptly pulled from Chinese theaters on Thursday. And, as the New York Times reports, no one really knows why.
State censors had already altered the film for Chinese audiences prior to its scheduled release date by editing gory scenes so that the blood looked more fake and the splatters on the wall less intense. However, according to the Times, government officials may have found themselves "offended" by some scenes containing brief nudity, which, when compared to the constant violence and use of the n-word, seems pretty harmless. Meanwhile, employees at the theaters in Beijing told the media that "unspecified technical problems" held up the movie's release.
On Weibo, the country's dominant social network, a Django account reassured moviegoers that the film would eventually be released: "Thank you to all our friends and film fanatics (fans)! We are trying our best to do our work and ensure everyone has the chance to meet 'Django Unchained' as quickly as possible."
News of the withdrawal came as a surprise to Django's studio, Sony Pictures Entertainment. "We regret that 'Django Unchained' has been removed from theaters," spokesperson Steve Elzer said, "and are working with the Chinese authorities to determine whether the film can be rescheduled." According to the Times, "Sony's indication that Django Unchained may be rescheduled suggested some relatively narrow problem, rather than broad objections to the movie's celebration of rebellion."