14 Weird, Wacky Movies on Sale at Cannes
Including the Tara Reid vehicle <em>Sharknado</em>.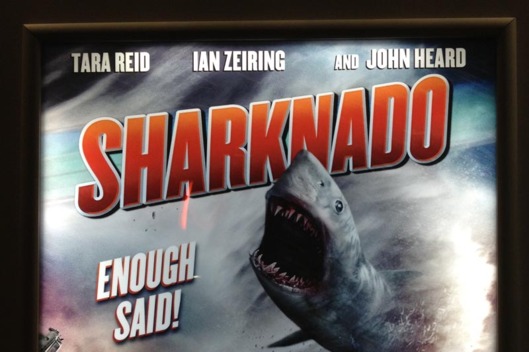 At the Cannes Film Festival, the most glamorous stars in the world ascend a red-carpeted staircase to view triumphant artistic achievements in the Grand Lumiere, the gigantic theater ensconced in the Palais des Festivals. A few floors underneath them, however, the basement of the Palais is taken up by the sprawling Marche du Film, where the movies touted tend to star Tara Reid instead of Carey Mulligan. It's a mix of high and low culture that's both whiplash-inducing and glorious, and Vulture has collected some of the most unique Marche du Film advertisements that the fest has to offer. So what is Cannes, according to these one sheets? Cannes is ...
BEGIN SLIDESHOW