24's Coming Back As a Limited Miniseries
There's more <em>24 </em>in store for hordes of fans.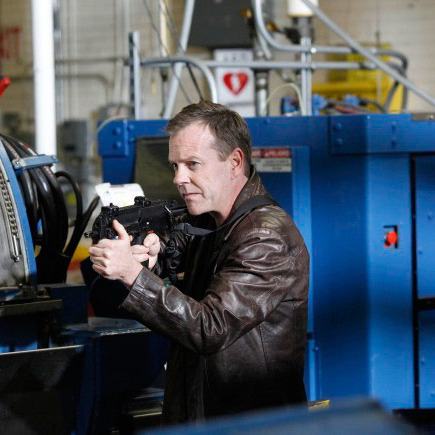 It appears ending the series can't even hold Jack Bauer back, as the man is returning to TV to stop a terrorist from somewhere who's planning on terrorizing somewhere else. 24: Live Another Day is a special event series akin to the recently announced M. Night Shyamalan–produced Wayward Pines. Kiefer Sutherland and 24's former showrunner/Homeland executive producer Howard Gordon have both signed on. There's no word yet on when it will air, but Fox has announced there will be twelve episodes representing 24 hours, so expect even less of a chance of seeing Jack Bauer eat, take a nap, or wait in line to use the bathroom at a Starbucks.