Ansel Elgort Cast in The Fault In Our Stars
He'll be the Gus to Shailene Woodley's Hazel.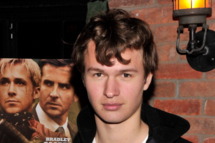 YA weep-fest The Fault In Our Stars, which is about teen cancer patients in love, has cast Ansel Elgort to play male lead Gus, a fellow support group member and love interest of Shailene Woodley's Hazel. The adaptation of John Green's book will be written by Scott Neustadter and Michael Weber ((500) Days of Summer and The Spectacular Now) and directed by Josh Boone. But you don't have to wait until production begins in August to see these two together — the young actors are also starring in Divergent alongside Ashley Judd and Kate Winslet.