Arrested Development Recap: Rebel, Rebel
Punchy.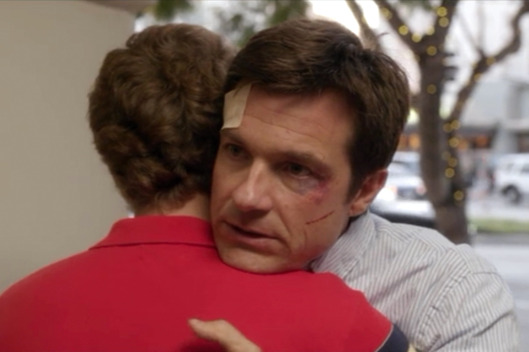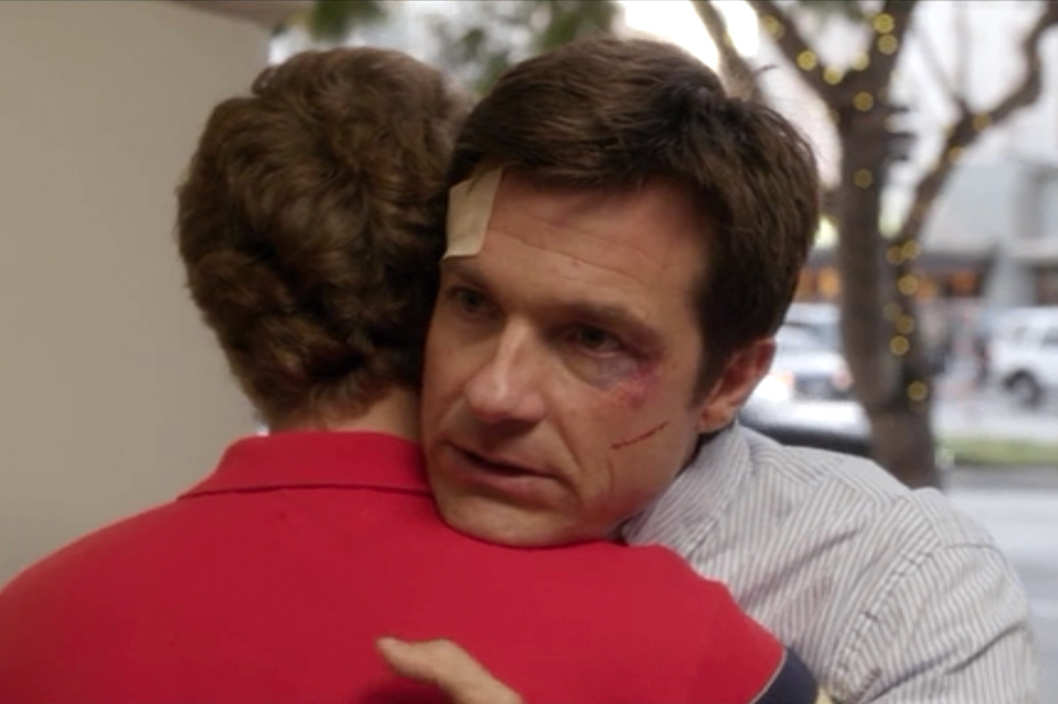 Vulture is doing fifteen immediate recaps for hard-core Arrested Development fans. Five regular Vulture writers will write on three episodes each. More in-depth analyses of the new episodes will appear in the coming weeks.
If Arrested Development was going to come back, it had to do something new. While its dedicated fans would love the opportunity to have the old lines quoted back to them and see their favorite callbacks, to justify returning after seven years, Mitch Hurtwitz had to prove that there were still stories to be told with these characters. With "Blockheads," the final episode of this long-awaited fourth season, it becomes clear that the main through-line of this season has been the slow dissolution of Michael and George Michael's bond, which is a story we hadn't seen before. No matter how frustrated Michael had become with his family over the years, his son was always the most important thing to him. This episode closed the season with the shocking image of George Michael punching Michael Bluth in the face, and Michael Bluth just sitting there, stunned.
When the episode starts, George Michael isn't having a very good go of it. He gets kicked out of his dorm. He scares off his girlfriend by inviting her to move in with him. And he quickly realizes he's in way over his head with Fake Block. (George Michael's neuroses are always played for laughs, but Michael Cera made it look like he was actually close to a panic attack for a second.) At least he's really, really popular in his new neighborhood. But eventually, Michael and George Michael make up. For a bit.

We started this season off by thinking that Michael Bluth had debased himself by sleeping with Lucille 2 to pay off his debts. She wouldn't have him. Instead, we learn that the real way he betrayed who he was as a person was by lying to his son. After being tipped off by Maeby, Michael finally realizes he and his son are dating the same woman, and eventually the two run into each other outside of Rebel's apartment. Michael tries to pretend that he didn't already know, but accidentally mentions the photo-booth pictures. (And doesn't even invoke the Forget Me Now defense.)  George Michael figures out that his father already knew … and gets upset about it. That's one  hell of a cliffhanger to end on. So, uh, when is the movie out?  

Odds and Ends
At the start of "It Gets Better," it seemed like everyone loved George Michael because of Fake Block. In perhaps the best "but what really happened was …" reveal of the season, it turns out that everyone on his block is a Registered Sex Offender who loves George Michael because he still looks like he's 16, but being near him doesn't violate parole. They can't give him enough copies of Twister!
"Its like you always say, family first, unless there's a work thing, then work first."
And that's why you don't ask the Twin Club to help break a tie.
At least she knew the Wright Brothers had a bike shop.
"So I am fat." George Sr. is breaking my heart!
"You want this as much as I do.  As much as I want this extension. Two different this-es."
It's not clear what happened to Lucille 2 at the end of the last episode, but Buster is wanted for murder. But beating him with a club won't be necessary.
"This is just horrifying/too funny."
No deal for a movie or a new season has been announced, though I would be shocked if something didn't happen at this point. You don't end on a cliff-hanger like George Michael punching his dad in the face if you're not certain you'll get to finish the story.
Jason Bateman and Cera slid in to their old roles with ease this season, but the looks of betrayal and shame on their faces after George Michael took a swing were perhaps their best moment all season.
"It's our next Da Vinci Code!" "Yay!"