The Best of Streaming: What You Should Watch on Netflix, Hulu, and Other Sites
A feature-length music video, a canceled TV show, and a Memorial Day–appropriate documentary.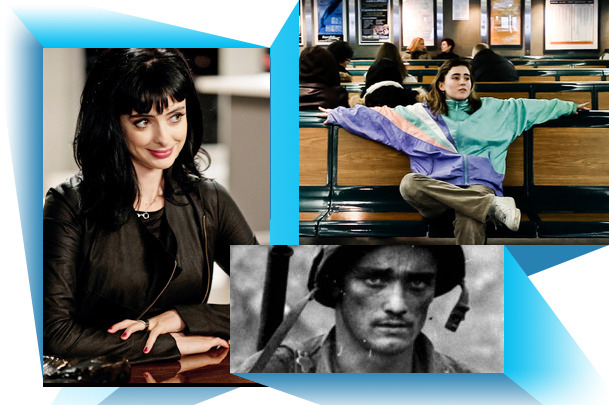 It's wild and wooly out there in the world of streaming video. As movies and TV shows become increasingly accessible through a variety of services, it has also become increasingly difficult to keep track of what is available where, what is expiring when, and what is actually worth watching. So every Friday, Vulture will have a list of recommendations of movies and TV shows that are new to Netflix (as well as Hulu, Amazon, On Demand, and other streaming sites), those that are expiring, and those that you should watch just because.
Girl Walk // All Day
This ended up on the year-end top-ten lists of several discerning movie critics last December. But it's not a movie — or at least not a movie movie. Rather, it's essentially a 75-minute-long music video, divided into twelve parts. Scored entirely by Girl Talk's All Day, a fantastic, profane, and incredibly catchy mash-up album (listen to the album here and see which songs are used in each track here), and directed by Jacob Krupnick, Girl Walk // All Day follows a young female dancer around New York City as she chases a cute boy and is pursued by a creepy one. There's no dialogue and no music other than Girl Talk's album. It's just dancing and the five boroughs. Star Anne Marsen and her two co-stars are dropped into city landmarks (Yankee Stadium, the High Line, Chinatown, the Staten Island Ferry) and shake their asses off, to the delight and confusion of unsuspecting bystanders. It's an utterly joyous film and a fantastic way to kick off this summer — just the album itself is something that should be perpetually played at warm-weather BBQs. (Watch here, for free.)
Don't Trust the B in Apartment 23
Taken off the air before its season ended, Don't Trust the B has its final eight unaired episodes streaming on Hulu until June 3. A long holiday weekend is a great time to binge-watch for hours. According to an interview we did this week with James Van Der Beek, you should watch the final eight in this order, because Hulu has them listed incorrectly: (Available on Hulu.)
"A Reunion …" — Episode 201
"It's a Miracle …" — Episode 202
"Love and Monsters …" — Episode 203
"Sexy People …" — Episode 204
"Paris …" — Episode 205
"Teddy Trouble …" — Episode 206
"Monday June …" — Episode 207
"Dating Games …" — Episode 208
"The D …" — Episode 209
"The Seven Year Bitch …" — Episode 210
"Using People …" — Episode 211
"Ocupado …" — Episode 212
"Original Bitch …" — Episode 213
Arrested Development
Ha, ha, ha! Kidding. You already know this, because we've written 50 articles about it. But seriously, starting at 3 a.m. EST Saturday night/Sunday morning, you'll be able to stream all fifteen episodes. So don't eat so much food that you coma out. (Available on Netflix.)
The War
I haven't had many family members who have gone to war, but I'm not ignorant of the reason we're getting an extra day off this weekend — no American should be. The most appropriate recommendation might be a Civil War movie, since that's the conflict that resulted in the establishment of Memorial Day. The most appropriate Civil War–related movie might, in fact, be The Civil War, the lengthy Ken Burns documentary. But I'm going to go with something newer — 2007's The War, also a Ken Burns film, but one about World War II, as seen through the experiences of four American towns. Its more than a dozen hours long, so maybe start it this weekend, and parcel it out over the summer. Happy Memorial Day. (Available on Amazon Prime.)