Daniel Radcliffe Will Embed With the Yakuza
In <em>Tokyo Vice</em>, which is not a <em>Fast and the Furious</em> movie.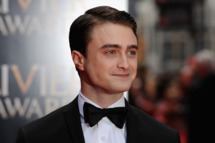 Daniel Radcliffe has signed on for Tokyo Vice, about a journalist, Jake Adelstein, who spent a dozen years reporting from inside the realm of Japanese crime lords. Adelstein published a memoir about the experience, which concluded when he and his family began receiving death threats. It will be the feature debut of Anthony Mandler, who has directed fourteen Rihanna videos as well as clips for Jay-Z, Drake, and Beyoncé. Playwright J.T. Rogers is handling the script.