Hiring Fake Gunmen to Attend Local Iron Man 3 Screening Probably Not the Best Idea
Gunplay and cosplay are not the best mix for a movie theater.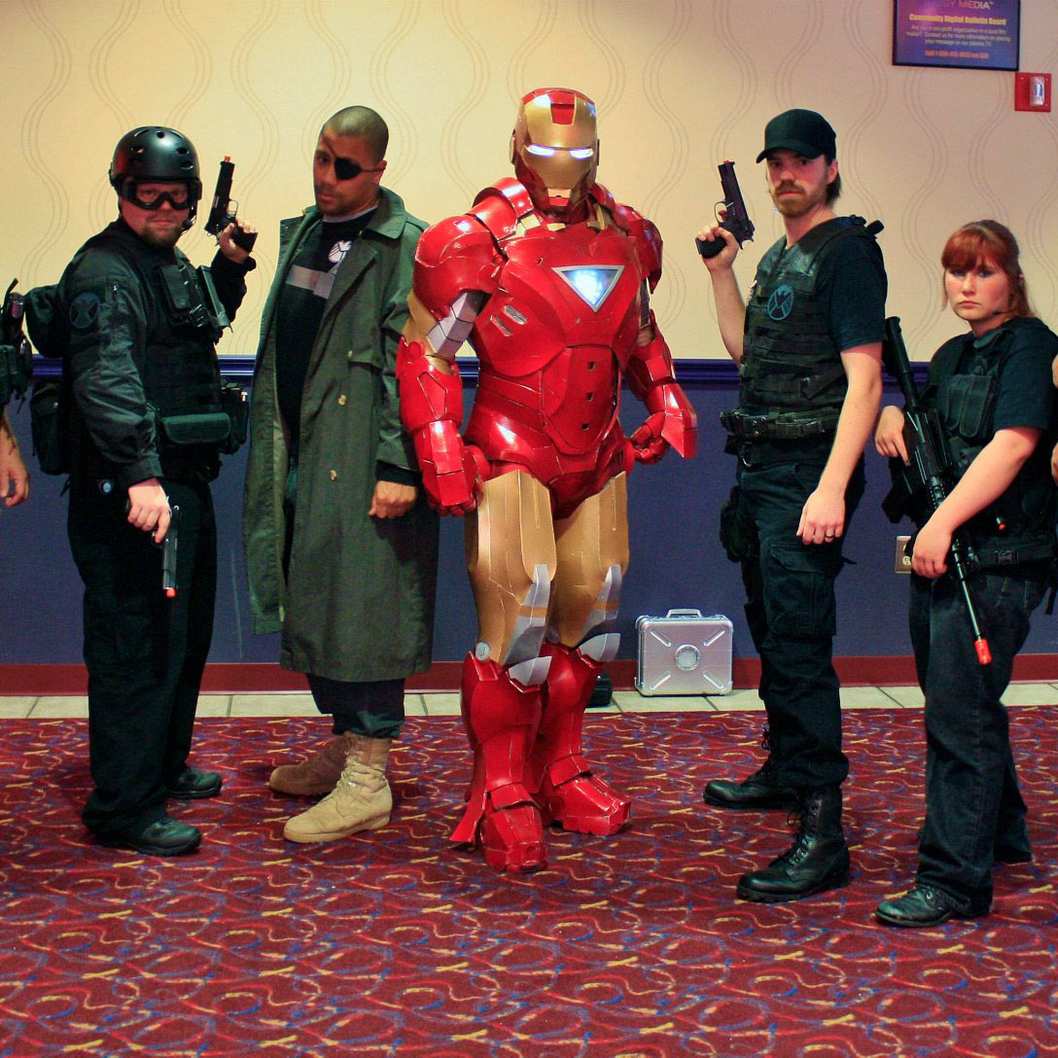 Here's a good marketing idea: Hire a bunch of people dressed in terrifying tactical gear holding questionably fake weapons show up at your movie theater to promote the premiere of Iron Man 3. If you chose to do this, you'd have to give proper credit to the manager of Jefferson City, Missouri's Capital 8 theater because he already did. Quite shockingly, it didn't go over as well as one would've hoped (although what would be the ideal "go over well" in this situation?) as many moviegoers were freaked out and the cops were called. According to the Facebook page of Amber & Amanda Photography, it was all connected to Cosplacon (a local cosplay event that encourages pop culture dress-up), but a local news affiliate reported that many confused people were not aware of said event and thus, dialed 911. An apology, via the theater's Facebook page, was issued, and maybe we should all just stick to dressing up like Twilight vampires and Gatsby flappers from now on, okay?