Forest Whitaker May Star in Martin Luther King Movie Memphis
Directed by Paul Greengrass.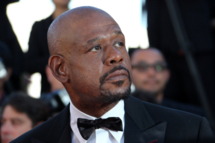 Paul Greengrass's Martin Luther King Jr. movie Memphis has been in the works for a long while. But with Forest Whitaker interested in the lead, maybe things will get moving a little more speedily. The Wrap hears the United 93 helmer is interested in filming Memphis in a similar faux-documentary style. Set in the final days of King's life, Memphis will show him "depressed about the state of both his marriage and that of war-ravaged and socially-divided America, as well the fear of being marginalized by a new generation of younger black leaders."