Get Ready to Meet Yeezus
Kim Kardashian has revealed the name of Kanye West's new album.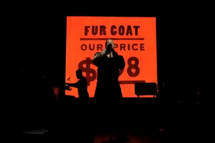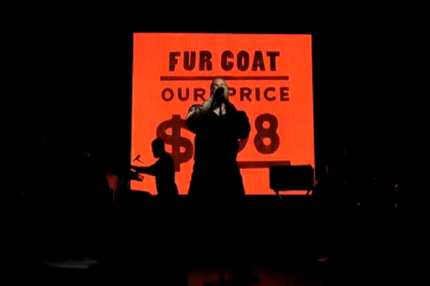 In yet another beyond-expert deployment of social media by a Kardashian, Kim Instagrammed a picture of her honey's new album cover just as he was taking the SNL stage last night. According to MTV News, the photo shows "a CD case with what looks like a melted gold Jesus piece on the cover next to a pair of unreleased red Nike Air Yeezy IIs, a piece of red gaffer tape with the title on it and the message, '#Yeezus #RedYeezy's #SNL #Tonight #NewSlaves #YeezySeason #Donda #June18.'" Though not via hashtag, Kanye cryptically tweeted the same date earlier this month, so we'll just go ahead and hope that the papa-to-be makes our summer dreams come true with this one.