Will Arnett Explains the Origins of His Arrested Development Chicken Dance
"Picture three grown men hopping around, working out what it would be … "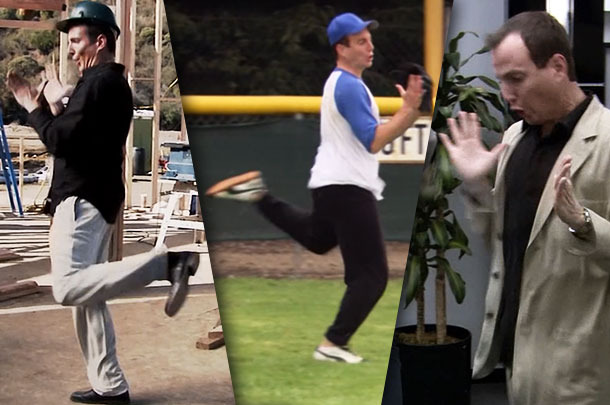 Nearly every Bluth family member has his or her own version of the Chicken Dance on Arrested Development. (Jessica Walter told us she wanted Lucille's to look tipsy.) But none is more iconic than Gob's, the Patient Zero of Chicken Dances. It was first unleashed in season one's "Staff Infection," to taunt Buster into going on strike with the construction crew. "I remember reading that script and going, Uh, what is that?" Will Arnett told Vulture. "It just said, 'Gob does his chicken dance.'" And then it was time to create a move that would rival Michael Jackson's moonwalk in choreographic historical importance.
To decide what Gob's bad impression of a chicken might be, Arnett consulted on set in 2003 with series executive producers Mitch Hurwitz and James Vallely. They all tried out different versions for each other. "Jimmy started doing a little bit, then Mitch got up and did some, and then I began trying things," remembers Arnett. "Picture three grown men hopping around, working out what it would be … They were pitching this really taunting dance, but I wanted to give it this very sharp, almost roosterlike, chest-sticking-out mannerism, like a real macho bravado dance." And how did clapping get introduced to the move? "Because I wanted it to be only sort of threatening."
The dance, of course, is the opposite of threatening, and once Gob gets going, it escalates to a happy, stomping victory strut that Arnett says can't be contained. "That's exactly what happens! It starts with wanting to shame the other person, but I'll tell you, once you start doing it, it's so much fun to do that you're immediately overtaken. The original motivation goes by the wayside as you enjoy the splendor of this freeing and intoxicating dance. It just fills you full of masculine energy."