Icona Pop Really Wants to Win Song of Summer
Here's "Girlfriend."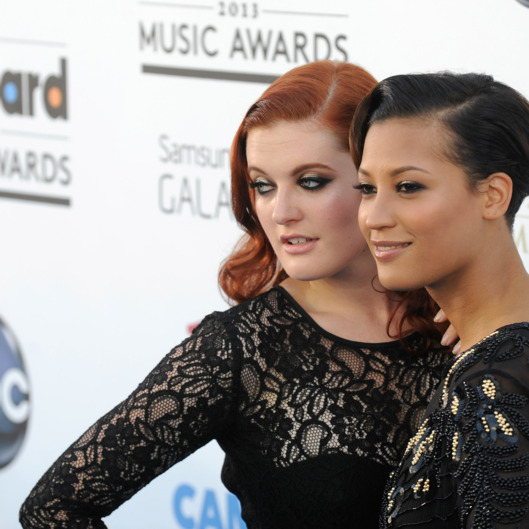 Icona Pop is in a tricky position when it comes to Song of Summer: "I Love It," their breakout smash, is currently No. 7 on the Billboard charts, but discerning Tumblr (and Vulture) readers will know that it was technically a contender for last year's title. Any song that has been soundtracking movie trailers and TV shows for the better part of a year can't really be designated the 2013 Song of Summer; the song has to feel specific to the time. So what to do if you are Icona Pop and would like to remain a band the greater public has heard of? You make another summer jam. Here is "Girlfriend," a shouty, Tupac-sampling anthem that is not quite as infectious as "I Love It" but is certainly more radio-friendly than anything on their very good EP. (Sampling is a generous word for what's going on with "Me and My Girlfriend, but strategy-wise, sticking yourself in a category with "03 Bonnie and Clyde" seems like an okay move.) Anyway, feel free to treat this as a midday dance break. Get a little weird. You deserve it.