Mud and Take Shelter Director Jeff Nichols Sticking With His Muse, Michael Shannon
For a new sci-fi film.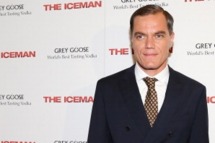 Jeff Nichols has written and directed three films — Mud, Take Shelter, and Shotgun Stories — all of which feature Michael Shannon. So it only makes sense that Shannon will star in Nichols's next joint, an untitled "present day sci-fi chase film." It's the first major studio project for Nichols, set up at Warner Bros. Shannon will be hot off his turn as General Zod in Zack Snyder's Man of Steel.