From Around the Web: Jennifer Lawrence Blued Herself Again for X-Men
Also, some <em>Don't Tell Mom the Babysitter's Dead</em> news.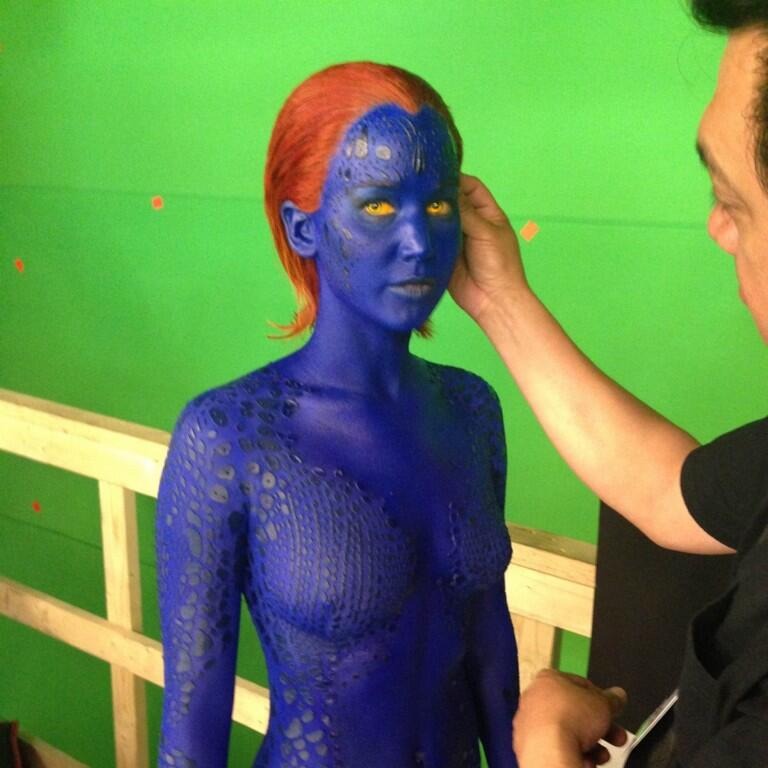 We are all interconnected here on the World Wide Web, and all of us entertainment sites operate on a friendly basis. So what are Vulture's preferred partners excited about today? Jennifer Lawrence's X-Men: Days of Future Past getup, the real life Bling Ring, and Zahara Jolie-Pitt's thoughts on PDA. Read on:
Jennifer Lawrence in 'X-Men': Bryan Singer Tweets 'Days of Future Past' Photo of J.Law As Mystique — Huffington Post
"When Jennifer Lawrence isn't being the best, she's co-starring in X-Men: Days of Future Past for director Bryan Singer."
The Real Bling Ring: Where Are They Now? — The Daily Beast
"Nick Prugo had apparently never watched an episode of Law & Order. If he had, he would know the golden rule of being interviewed by the police: ask for a lawyer and say nothing."
Zahara Jolie-Pitt Asks Brad Pitt, Angelina Jolie to Stop Making Out — Us Weekly
"This is a guy who has tried not to do any sexy scenes with other women since he's met Angelina. He's crazy about her, and she's the same way about him."
Cast Member Claims Sudeikis Is Leaving 'SNL' — ET Online
"Did Jason Sudeikis' fellow Saturday Night Live cast member just spill the beans regarding the funnyman's departure from the comedy show?"
"Don't Tell Mom The Babysitter's Dead": Where Are They Now? — BuzzFeed
"His two most recent credits are the movies Cats Dancing on Jupiter and Waking."