Late Night With Seth Meyers Is Happening
NBC confirmed the rumors on Sunday.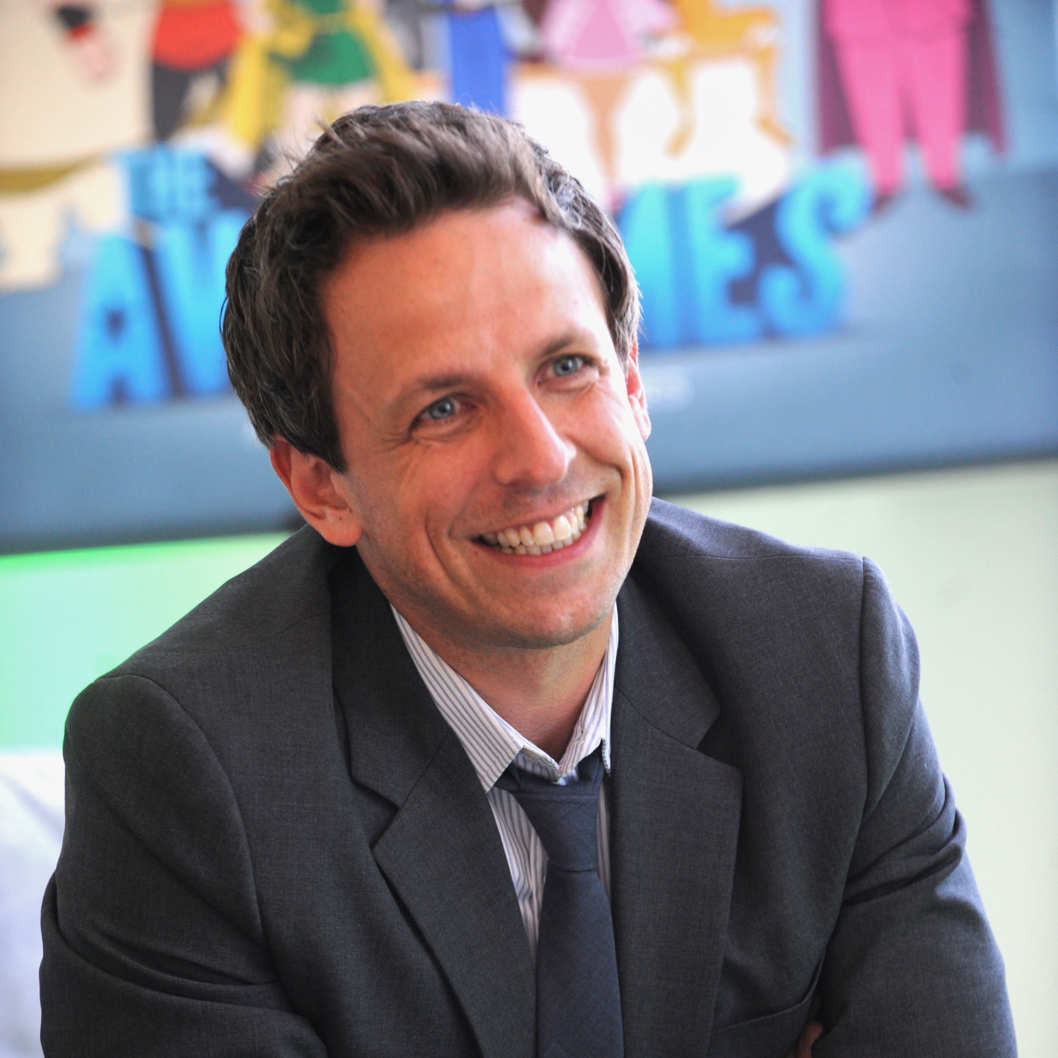 It turns out the rumors were true: NBC announced in a Sunday press release that 12-year Saturday Night Live veteran (and current head writer) Seth Meyers will replace Late Night host Jimmy Fallon when he takes over The Tonight Show next year. Lorne Michaels will stay on as executive producer while filling the same role on The Tonight Show when it moves to New York. (And, obviously, he'll still be in charge of SNL.) NBC Entertainment chairman Bob Greenblatt called Meyers, "one of the brightest, most insightful comedy writers and performers of his generation." Meyers's comment on the situation was funnier, because that is his job: "I only have to work for Lorne for five more years before I pay him back for the time I totaled his car," he said, adding, "12:30 on NBC has long been incredible real estate. I hope I can do it justice." 
In a New York Times interview conducted before yesterday's SNL episode, Meyers said, "I don't want to make any broad pronouncements about how the show is going to be, whether it's going to be the same or different." However, he did offer a few hints about what Late Night viewers can expect after this winter's passing of the torch:
Mr. Meyers said one thing he would like to bring with him from his "Update" segments is what he called "a two-shot with talented, funny people." These are his interviews with comedy guests who stop by the anchor desk. "A company of writer-performer hybrids who can come on and do stuff on the show," was how he described the idea. "We're in the very early stages of thinking about all this, but that's very interesting to me." 
For now, Meyers will finish out the fall season on SNL. While discussing his impending exit, he said, "It always seemed like a logical next move. It was just competing with the very emotional idea of leaving a place I have been for a very long time. But if you are going to do that, it seems like you might as well just move a hallway or two." We can only hope that he'll bring Stefon with him.