Museum of the Moving Image Adding Jim Henson Gallery
Featuring almost 400 Muppet mementos.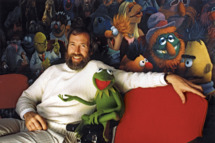 Astoria's Museum of the Moving Image is adding a Jim Henson gallery set to feature almost 400 pieces of Muppet-abilia. "It's only fitting that this extraordinary collection of puppets, costumes, props, and more should find a home in New York, where imagination and free expression are part of the fabric of our city, and where anyone who's watched an episode of Sesame Street sees the inspiration provided by the vibrant neighborhoods and characters that make our city so extraordinary," Mayor Michael Bloomberg said. The new gallery will launch in winter 2014–2015. The museum recently hosted the "Jim Henson's Fantastic World" exhibit.