PBS Denies Delightful Diddy-Downton Claims
That was fun for, like, twenty minutes.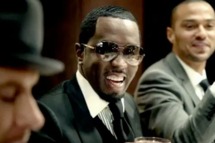 "So happy to announce that Im a series regular on DOWNTON ABBEY-my favorite show+I'll be debuting a sneak peek tonight 12am PST!" Diddy tweeted earlier today. If this sounds too weird and/or good to be true, that is because it is "simply not," according to PBS. Diddy, meanwhile, is still retweeting various congratulation posts, as if this is really a thing. Maybe he just read The Secret?