Pirates of the Caribbean 5 Hires Its Directors
The Norwegian fellows behind <em>Kon-Tiki</em>.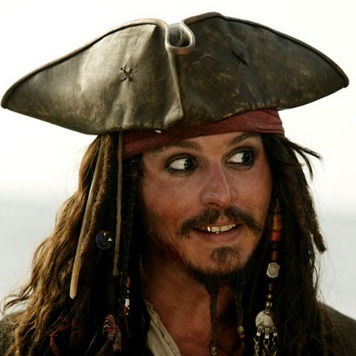 Aye, directors, plural. Pirates of the Caribbean 5: Mystical, Nautical Subtitle TBD will come from Joachim Rønning and Espen Sandberg, the Norwegian team behind 2012's Kon-Tiki, an Oscar nominee for Best Foreign Language Film. Rønning and Sandberg beat out Snow White and the Huntsman's Rupert Sanders for the gig. "This is a game-changing job for a director or directing team, and it's a case of these guys getting hot at exactly the right time," Deadline writes, adding of Kon-Tiki, "They made a lot of movie with a little money and showed they knew how to shoot on the water." Pirates 5 will come from a screenplay by Jeff Nathanson, who wrote Catch Me If You Can, The Terminal, and Tower Heist. Fair warning, though: Nathanson also worked with George Lucas on the story for Indiana Jones and the Kingdom of the Crystal Skull.