The Roots and Elvis Costello Made an Album Together
It's out in September.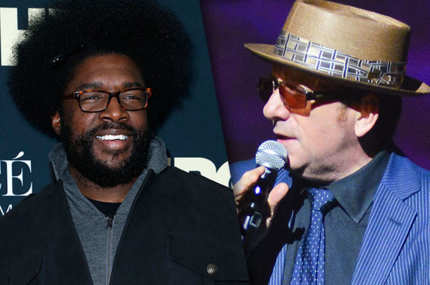 As promised back in January, the Roots and Elvis Costello are releasing a full-length album (the result of a Record Store Day session on steroids). "I went stark and dark on the music, Elvis went HAM on some ole Ezra Pound shit," Questlove says of Wise Up Ghost, which is out September 17. Here are some cryptic and possibly Ezra Pound–y lyrics, if you are interested.