And The-Dream's New Album Is Now Online
<em>IV Play</em> is streaming.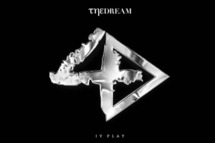 Put another, rhyme-ier way: The-Dream is streaming. Listen to all of IV Play — including the Jay-Z-featuring "High Art," Beyoncé and 2 Chainz's "Turnt," and guest appearances from Kelly Rowland, Pusha T, and Gary Clark Jr. — below. Get frisky with your Tuesday.