The Office's Series Finale Tackles Another Reality TV Convention
<em>Survivor</em>'s Jeff Probst may be involved.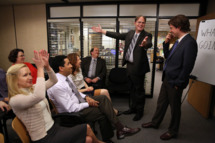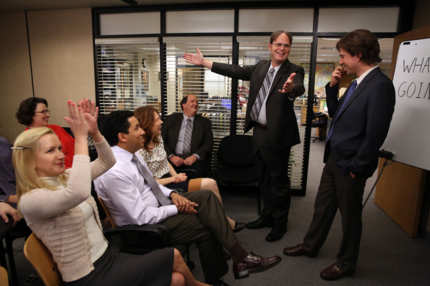 The New York Times has a long retrospective piece about The Office's finale and its nine-year run on NBC. A lot of it is "how did we get from there to here?" boilerplate material, but there's a new tidbit about the series finale being "a reunion show, in the fashion of the post-competition cast rehashes familiar from reality shows like Survivor." Greg Daniels says he even approached Jeff Probst at one point. TVLine also has some stills from the finale.