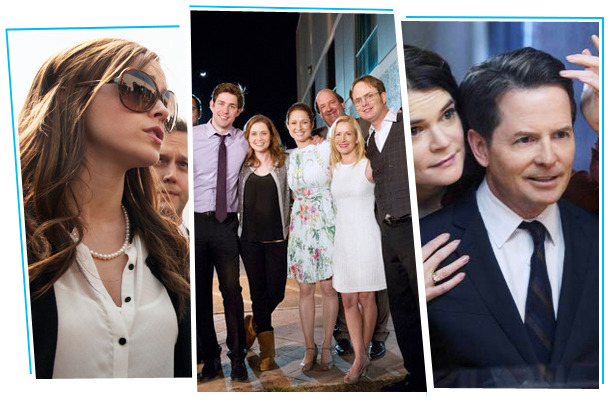 10 Pop Culture Questions Answered by Vulture This Week
Every week, Vulture faces the big, important questions in entertainment and comes to some creative conclusions. This week, we gave you the lowdown on upfronts, a farewell to The Office, and as much as we can to feed your Arrested Development appetite. You may have read some of these stories below, but you certainly didn't read them all. We forgive you.
Q: Should I have mocked or applauded Leonardo DiCaprio's big, over-the-top Great Gatsby reveal?
A: According to Kyle Buchanan's post about that ridiculous shot, either way, you have to celebrate how "gleefully, gayfully, out-there" the moment is. As Amanda Dobbins points out in her piece, it's moments like this that would make Baz Luhrmann the perfect director for the next Fast & Furious movie.
Q: On their new record, when Vampire Weekend sings about Croesus, Crise cardiaque, and Mechanicsburg ... what the hell are they talking about?
A: Neha Sharma has a glossary of these and more obscure references from Vampire Weekend's Modern Vampires of the City.
Q: What will Vince Gilligan tell us about the end of Breaking Bad?
A: Nothing specific, of course, but he dives deep into the series with Lane Brown. He did give this quote: "In my mind, the ending is a victory for Walt. You might see the episode and say, 'What the fuck was he talking about?' But it's a somewhat happy ending, in my estimation."
Q: I want to create a prestige TV drama, but how?
A: Just follow Logan Hill's thirteen foolproof rules like #1: Start with an anti-hero. #7: Put a drug at the center. #12: Let nobody be safe. 
Photo: A24; NBC