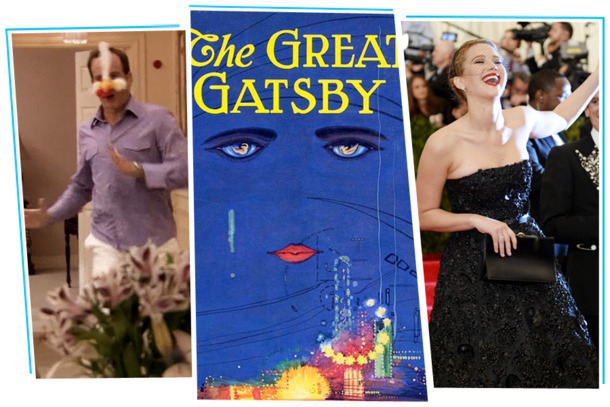 10 Pop Culture Questions Answered by Vulture This Week
Every week, Vulture faces the big, important questions in entertainment and comes to some creative conclusions. This week, we gave you the scoop on The Great Gatsby, looked at the state of the four major networks, and looked backwards at both the style of Robert Downey Jr. and the musical stylings of Baz Luhrmann. You may have read some of these stories below, but you certainly didn't read them all. We forgive you.
Q: What are the ten best songs to have played on Bob's Burgers?
A: These are. At least according to the show's writers, who chose for us.
Q: Speaking of songs, what are your favorite ones from Baz Luhrmann's Romeo + Juliet soundtrack?
A: Well, only you can tell us. And you did. But not before Amanda Dobbins, Lindsey Weber, Kyle Buchanan and Gilbert Cruz picked theirs. Nostalgia!
Q: Did Robert Downey Jr. always look so smooth?
A: Noooo, no, no. Margaret Lyons compiled 30 years of red carpet photos, and you should definitely check out his pics from the 80s.
Q: Should Community come back for a fifth season or say goodbye?
A: Well, that appears to be a moot point now, as Josef Adalian reports that it's almost a certainty the show will return. But before that news came out, Community recapper Josh Gondelman and Margaret Lyons squared off in a debate over the show's fate.
Photo: Fox; Scribner; Getty Images