Anger Management Is Looking to Cast a Woman Who Hates Herself
As the casting notice suggests.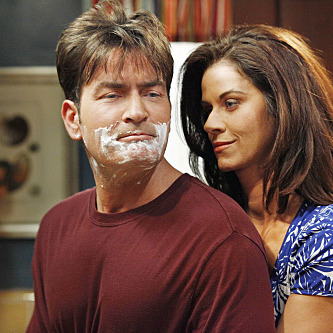 With Selma Blair officially getting fired, Anger Management needs a new woman to hate Charlie Sheen for good reason but also love him for no good reason. Who will it be!?!?!? Will it be you? Well, the casting breakdown was released today, so maybe. Are you a "gorgeous, sexy" Latina or Caucasian actress (if you're both, you're out of luck) who's five feet to five-feet-six-inches tall and in your thirties or forties? If so, you might have a shot. Here's the official description: "If Charlie and Kate were like Sam and Diane on Cheers, then you are Rebecca. Tough, career driven, neurotic and you wear your heart on your sleeve. And you hate yourself for eventually becoming attracted to Charlie." Yeah, you'd probably have to hate yourself.