Blue Ivy Carter Has Her Own Baby Crown
We repeat: baby crown.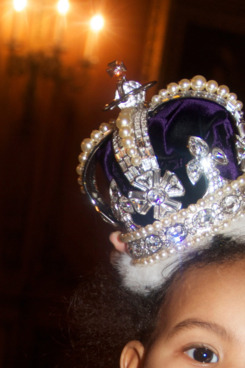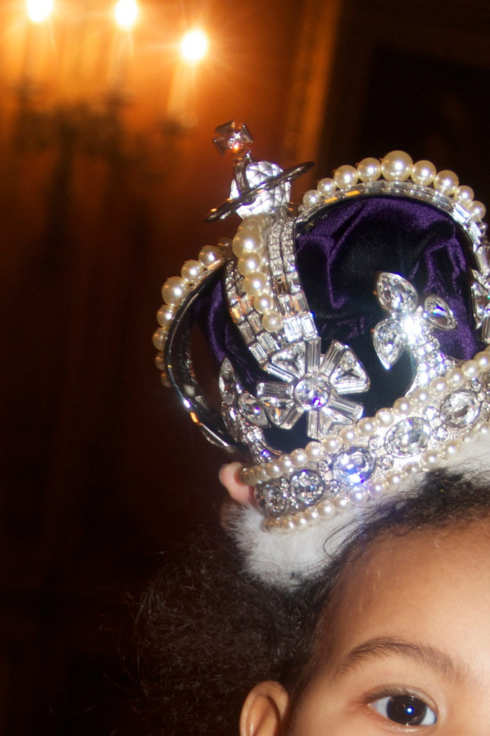 Or maybe it is on loan, since it looks remarkably similar to the tiny hat-crown that Beyoncé wears in her Mrs. Carter World Tour promos. Anyway, here is a picture of a small famous child wearing a regal hat. Related: Jay-Z made yet another Samsung commercial, and this one is about his new song for Blue. "It's about the paranoia of not being a great dad." Aw, Jay.