Cirque du Soleil Performer Falls to Her Death in Las Vegas
It's the company's first fatal incident in its 30 years in business.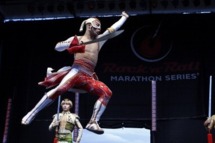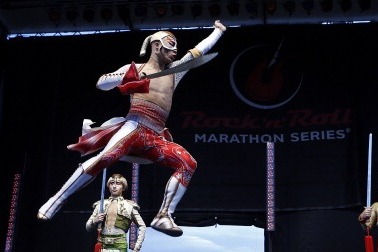 Sarah Guyard-Guillot, a 31-year-old performer in Cirque du Soleil's Las Vegas show Ka, fell nearly 50 feet in a fatal high-wire accident on Saturday. "Guyard-Guillot was one of the artists suspended by a wire from the show's vertical stage in the show-closing Final Battle scene. As she ascended to the top of the stage, she slipped free of her safety wire and dropped to the open, unseen pit below the performers." It's the first show-oriented death in Cirque du Soleil's three decades as a company. Guyard-Guillot was the mother of an 8-year-old and a 5-year-old. Ka performances have been suspended indefinitely.