Drake Announces Album Release Date, Posts Songs
Just forget about that Miami Heat thing, alright?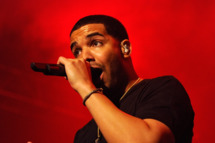 Right now is a difficult time to get attention from hip-hop fans, what with all the Yeezus and the Magna Carta Holy Grail talk, but Drake is doing his best. On Saturday morning, he revealed that his new album, Nothing Was the Same, will drop on September 17, and even released four new songs. The  tracks are "The Motion" featuring Sampha, "Jodeci Freestyle" featuring shopping buddy J. Cole, and two songs by PartyNextDoor and Migos to which he contributed guest verses. The music can be heard on Drake's blog, where we found no mention of his most recent headline-making move.