Les Miz Star Eddie Redmayne Likely to Play Stephen Hawking
In <em>Theory of Everything</em>.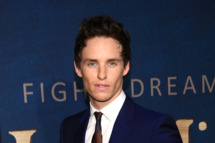 Eddie Redmayne is reportedly close to landing the lead role of Theory of Everything, a film about Stephen Hawking and his wife. (Which of his two wives? Unclear. Probably Jane Wilde, who Hawking was married to for 26 years.) The film will come from James Marsh, who won a Best Documentary Oscar for Man on Wire and helmed this year's Shadow Dancer with Clive Owen. Deadline says production should start this fall, and a female lead may be cast soon.