Goosebumps Is Now Available on Netflix
Don't leave the house.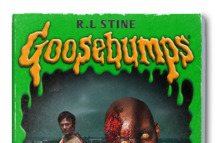 Attention, children of the nineties: Author R.L. Stine took to Twitter on Saturday to announce that the first thirteen episodes of the Goosebumps TV show are now streaming on Netflix, which means you now know what to watch alongside your air-conditioner this weekend (assuming you've already finished Arrested Development.) James Franco's favorite author later tweeted, "While you enjoy Goosebumps TV shows on Netflix, you might like the newest title — How I Met My Monster." Or perhaps you have a much younger sibling — or child! — who would?