How This Is the End Was Originally Going to End
Spoilers ahead, obviously.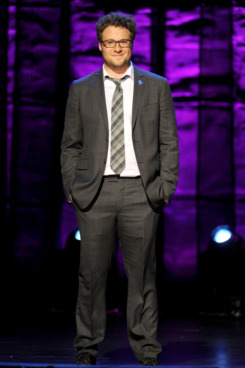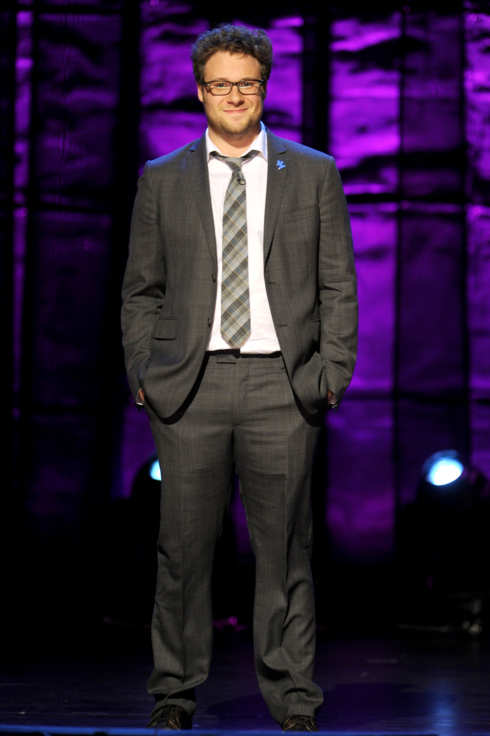 [Spoilers ahead.] There are a handful of delightful cameos in This Is the End: Michael Cera, Rihanna, Channing Tatum. But the cameo worthy of closing out the movie belonged to the Backstreet Boys, who lead an "Everybody" dance-along in heaven. How did that scene come about? "We were trying to figure out a way to spruce up the end, to make it better, " co-writer-director Evan Goldberg told us last week, at a screening hosted by Fiji Water and Svedka Vodka. "It actually was an off-handed suggestion of our wives, and then Seth [Rogen] just kept bringing it up, and then it kind of snowballed into something that we didn't think could happen, and it did." But that wasn't how the movie was originally going to end.
Originally, Goldberg and Seth Rogen wanted the main crew to go to heaven and be greeted by none other than Morgan Freeman. "The whole joke was, he shows up, and he's like, 'I'm God,'" Goldberg said. "And they're like, 'You're God?' And Jay [Baruchel] goes, 'Wait, so when we were in Million Dollar Baby together, were you God then? I don't get it.' And then God shows up and he's like, 'We're just fucking with you. This is Morgan Freeman. We just play this joke on people when they come to heaven now. Do you guys want to get high and play some video games?'"
Freeman, however, didn't want to participate in this joke — "he rejected us for some crazy reason," Goldberg said. So it was onto plan B, which proved easier to pull off. "The Backstreet Boys were like, 'Yeah! Of course we would be in heaven,'" Rogen told us. "'Why wouldn't we be? We bring joy to the world.'" Rogen, who's "a huge fan of theirs, honestly," then demonstrated one of the group's dance moves for us, putting his hands up near his shoulders and flapping them while shifting to the side. (See him also do it here.) "It was probably the best day I've ever had," Goldberg said. "It was like a childhood dream come true. Fucking Backstreet Boys, come on! I'm the appropriate age where Backstreet Boys were kings and 'NSYNC were a bunch of goddamned copycats."