A Potential Heir to the Hunger Games Franchise Emerges
The first book hasn't even been published yet.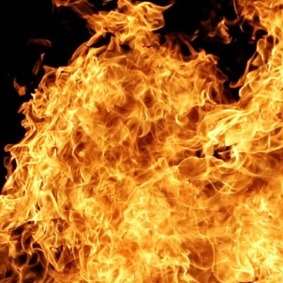 Maybe with Hunger Games movies still dropping through 2015, it's a little early to predict the next young-adult trilogy movie messiah. But whatever, here's one: DreamWorks has acquired The Fire Sermon, a post-apocalyptic series that hasn't even published its first installment yet. It's about a technology-less society where everyone is a twin. "One of each pair is physically perfect, and they are called Alphas, while the other, the Omega, bears some mutation. The apartheid society forces the mutated twins to settlements, even though when one twin dies, so does the other." Sounds like the birthplace of your next Katniss and Peeta/Ron and Hermione/Edward and Bella. Good luck learning about the author, Francesca Haig, though — she's got Twitter, but Amazon and Wikipedia aren't acquainted with her yet.