Jay-Z Announces Magna Carta Holy Grail Guests, Kanye Plans Yeezus Single
Hova's new song "BBC" features Beyoncé, JT, Nas, and more.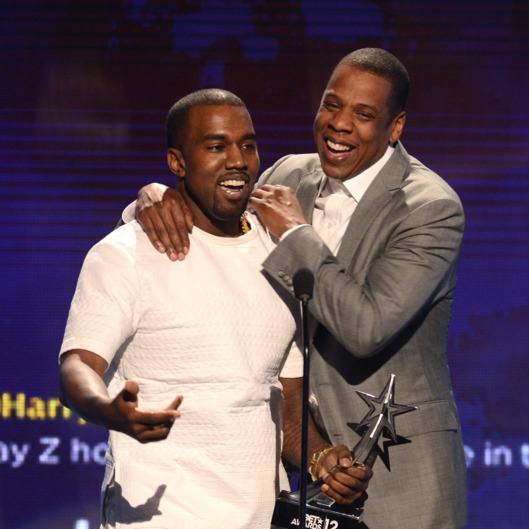 Kanye West's thus far promotion-light Yeezus — which managed to top the Billboard charts regardless — is about to go mainstream with the release of "Black Skinhead" as a single. There will be an edited radio version and a music video as well. Meanwhile, Jay-Z released the lyrics to one of his new songs, "BBC," from Magna Carta Holy Grail, set to debut on July 4 for owners of a certain kind of cell phone. But atop the lyrics is a little snippet that mentions that, oh yeah, the song will just feature, um, Justin Timberlake, Beyoncé, Pharrell, Timbaland, Swizz Beatz (no one's really excited to hear Swizz Beatz talk over another Jay-Z record, but it's okay), and Nas. Nas!! So that will be a good song for your summer and your life.