Jay-Z's New Album Is Magna Carta Holy Grail, And It's Coming in — Surprise! — a Few Weeks
It's going to be released through an app at first.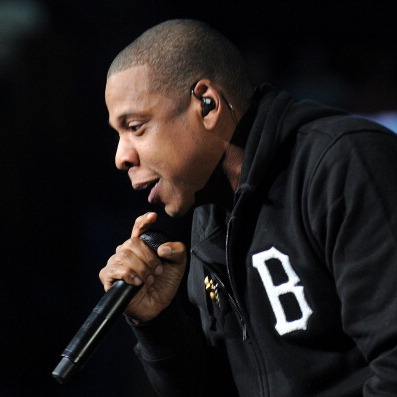 Never forget: Watch the throne. Because while Kanye has been eating up the headlines with Yeezus and the new baby girl, Jay-Z has quietly been getting ready to drop his twelfth studio album. It's coming July 4, which is already a totally Jay-Z-is-America-is-the-new-Jay-Gatsby thing to do, but it'll also be called Magna Carta Holy Grail. Let that sink in for a moment, ponder if it's more grandiose than Yeezus as a title, and then, if you will, recall how Vulture totally said this summer will belong to Hova.
The video announcing the record shows Rick Rubin, Pharrell, Timbaland, and Swizz Beatz in the studio. Jay narrates about writing new rules and implementing lush sounds and live instrumentation. Immediate questions begging to be asked: Did anyone guess Jay-Z would follow Kanye's industry-bucking route, skipping hype and singles and just sneaking up with an album? (And is Beyoncé going to do the same thing? Where is her record?) Is "go Picasso" gonna be the new "go H.A.M."? Is this the most well-lit studio of all time? Did Kanye contribute any tracks? If so: Was he too busy to have as big a part of this album as he did The Blueprint 3? Did you know that one came out in 2009, making this the longest spell without a Jay-Z solo album ever, surpassing his non-retirement by a year? Lastly and maybe most importantly for some: Do you own a Samsung Galaxy? 'Cause if you do, you may be one of 1 million people to get the album for free with an app. (Stay tuned for the requisite discussion of albums as branded experiences/phone apps.)