Maybe a Johnny Cash Stamp Will Save the U.S. Postal Service
They probably won't use the middle finger photo.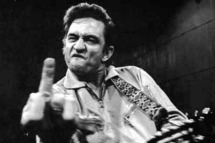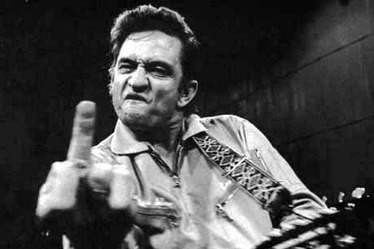 The United States Postal Service is, as you've heard and heard and heard, ailing. Potentially dying, really. Maybe a Johnny Cash stamp can save the day? A new series of Forever stamps featuring the Man in Black will go on sale this Wednesday and boast not just one awesome Cash photo but numerous awesome Cash photos. Let's see if these stamps are a bigger hit than the Simpsons ones; the post office printed up 1 billion of those and wound up selling less than a third of them.