Jerry Bruckheimer Talks Top Gun 2, Lone Ranger Sequels
Sounds like Johnny Depp's got a new franchise on his hands.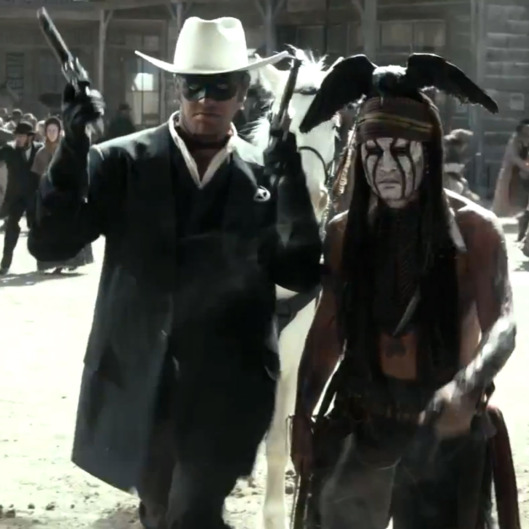 Johnny Depp will be doing Pirates of the Caribbean movies until the end of time, but he might wind up Lone Rangering for a long spell, too. Producer Jerry Bruckheimer says as long as the debut is well-received (don't screw this up, Armie Hammer!), the series has a future. "It's always up to the audience. If the audience likes the movie then Disney will come to me and we'll make another or it will be a one-off," Bruckheimer says, going on to lament what a tough playing field movies face this summer. "This summer everyone is cannibalizing the audience. You have to hold your seats, it's not the number of theaters but the number of seats. [Man Of Steel] is coming out this week and then next week another blockbuster will come out, if there is another blockbuster, and Superman will move to small theaters and someone else will get their seats."
Bruckheimer also said Top Gun 2 hasn't fallen apart, despite earlier reports in the wake of director Tony Scott's suicide. "For 30 years we've been trying to make a sequel and we're not going to stop. We still want to do it with Tom [Cruise] and Paramount are still interested in making it. What Tom tells me is that no matter where he goes in the world, people refer to him as Maverick. It's something he is excited about so as long as he keeps his enthusiasm hopefully we'll get it made." Sounds like it'll happen, as long as Cruise doesn't have to "focus on" whichever new Mission: Impossible he's making.