Modern Family May See a Gay Wedding Thanks to the Supreme Court
"It's a real possibility," says the show's co-creator.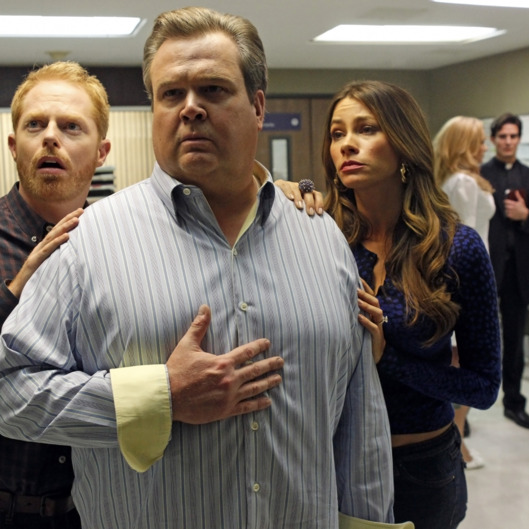 In light of gay unions becoming legal again in California, Modern Family co-creator Christopher Lloyd is considering taking his show into the same-sex marriage arena. "It's a real possibility," Lloyd tells EW of the ABC comedy's upcoming fifth season. "It's certainly something we are contemplating on the show in ways we wouldn't have in prior seasons. We've had a number of conversations. As you can imagine in Cam and Mitchell's life, they would be feeling that a door has opened that was closed to them. Wouldn't it be pretty tempting to think about walking through it? We imagine a lot of gay couples today are deciding whether to get married now that it's open to them. From our standpoint, that's something to explore." Lloyd says the show has opted to pass on a commitment ceremony episode in prior seasons. But if Mitch and Cam do get married, do they get to actually show affection for each other more frequently?