Did Deadline Seriously Fire Founder Nikki Finke? [Updated]
Maybe.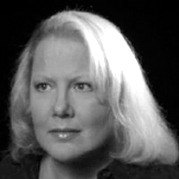 Nikki Finke founded Deadline Hollywood in 2006, but maybe she isn't immune to the axe. "The scourge of Hollywood media has clashed repeatedly with her boss [Jay Penske], who apparently has had enough," reports TheWrap. "Finke and Penske have had a combative employee-boss relationship since the start, which surprises no one who has encountered Finke's take-no-prisoners style." Not long after TheWrap launched its tantalizing post, Penske e-mailed the site saying "your story isn't true and all of the 'facts' that you mention are completely erroneous."
Penske Media purchased Variety in late 2012, with Finke reportedly anticipating a leadership role she never received. Also contributing to the rumored split: Finke's brutal communications with Hollywood executives ("She's been sending e-mails saying, 'I'm going to fuck you,' and Jay says he's had it," one unnamed exec tells TheWrap) and the fact that Finke's five-year contract ends next year. If the report is true, maybe Nikki can hope for a Dan Harmon–style return to her brainchild after spending a year or so apart.
UPDATE: Deadline's Mike Fleming has published a post saying, "Internal stuff happens from time to time and it gets worked out, despite the sensationalized reporting that amounts to wishful thinking on the part of The Wrap, which couldn't carry Deadline's jockstrap." Fleming also publishes an internal Penske Media memo calling TheWrap's post "libelous, false, and defamatory" and "a complete fabrication, with not an ounce of truth to it. Just to be clear, Nikki Finke has a multi-year contract with the Company, and it is the Company's absolute intention to continue its obligations under the agreement." To be continued ...