The Purge Scares Off The Internship at the Box Office
The micro-budget thriller brought in a surprise $34.4 million.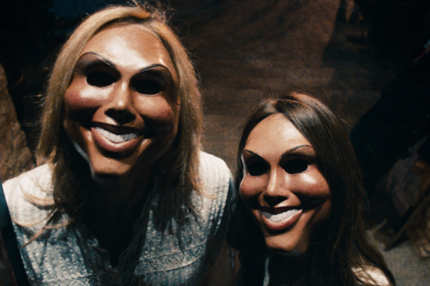 Micro-budget thriller The Purge (brought to you by the people responsible for Paranormal Activity) exceeded everyone's expectations and topped the weekend box office with a whopping $36.4 million, thanks to a very popular hashtag and producer Jason Blum's new partnership with Universal. Meanwhile, the combination of a reunited Vince Vaughn and Owen Wilson and endless Google references proved disappointing: Newcomer The Internship — the movie expected to sweep the weekend — brought in only half of The Purge's loot, or $18.1 million, and landed itself in fourth place. In between, Fast and Furious 6 finally fell to second place with $19.8 million after dominating the box office for three weeks (it has now earned $584.6 million worldwide), and Now You See Me took third place with $18.1 million.