Make Your Own Blockbuster With Vulture's Random Buddy-Action-Movie Generator!
___ and ____ team up as ____ who _____!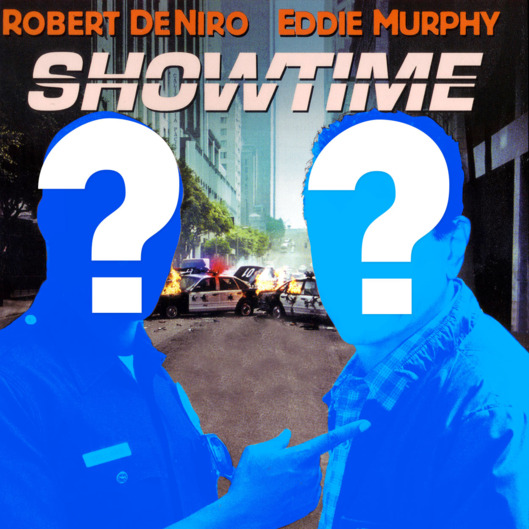 The Heat opened to an impressive $40 million this weekend, showing that the buddy movie is alive and well. (As for White House Down's softer $25.7 million debut, perhaps this shows that two's company, but four's a crowd.) And this summer is stuffed with more buddy action movies. This week, The Lone Ranger finds Johnny Depp and Armie Hammer riding high; on July 19, Jeff Bridges and Ryan Reynolds topline supernatural action flick R.I.P.D. Two weeks later, Denzel Washington and Mark Wahlberg team up for 2 Guns. If Hollywood can't get enough of buddy action movies — and if they all seem to follow a similar formula of pairing a hot young upstart with a veteran Oscar winner (or Oscar-adjacent actor … sorry, Johnny Depp) — then we here at Vulture thought it was time to cut you in on all the action. Try your hand at our Buddy Action Movie Generator: Press the button and you'll have a blockbuster-ready logline in no time! (Like the idea but not crazy about the cast? You can re-spin all the elements individually for more micro development changes.) Be sure to post your results in the comments, but remember: Supply your own title. We can't do all the work ourselves.
RANDOM BUDDY MOVIE GENERATOR
This summer,
VETERAN ACTOR

and

RISING STAR

team up as

JOB

who

PLOT

. Critics call it,

CRITIQUE