Rosen on Disclosure's Excellent New Album, Settle
The music is pretty, tidy, fastidious. It's also awfully fun, and awfully good.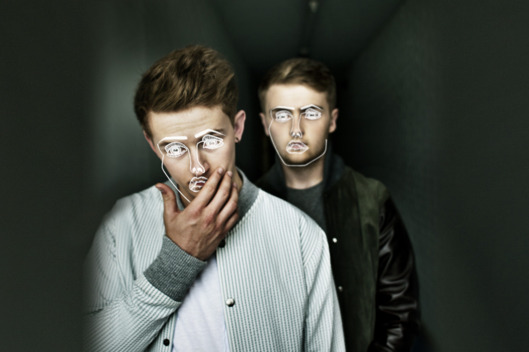 Brothers Guy and Howard Lawrence, ages 21 and 18, are from Reigate, Surrey, about 25 miles south of London. Reigate is one of those London commuter belt retreats known for primness and picturesqueness. It's not a place you associate with nightlife — but I'm tempted to say that I hear Reigate in the dance music of the Lawrence brothers, who record under the name Disclosure. Their debut album, Settle, is out today and, like a home counties market town, the music is pretty, tidy, fastidious. It's also awfully fun, and awfully good.
I first heard Disclosure last year, when they released a bustling remix of "Running," by the British singer Jessie Ware. On Settle, the Lawrence brothers offer more of what made that track such fun: a relentless house beat, enlivened by dubstep syncopation and other precisely placed rhythmic filigree; the kind of flair for big hooks that you associate with A-list pop songwriters, not dance producers; and a feel for funk you associate with Yanks, not Brits. In the U.K., their sharp instincts have paid off: Three songs on Settle have cracked the Top 15, including the irrepressible "You and Me" and "White Noise," a summer single nearly as delectable as Daft Punk's "Get Lucky," and a lot less derivative.