See the New Poster for Breaking Bad
Walter White, <em>Fame</em> fan?
Here it is, a new and jarring promo poster for the swan song of Breaking Bad. Bryan Cranston's hardened visage, green-tinted lens flare, clenched fists, endless desert, and the directive to remember his name — which is striking, because on the series he's both Walter White, cancer survivor, and Heisenberg, terrifying meth kingpin.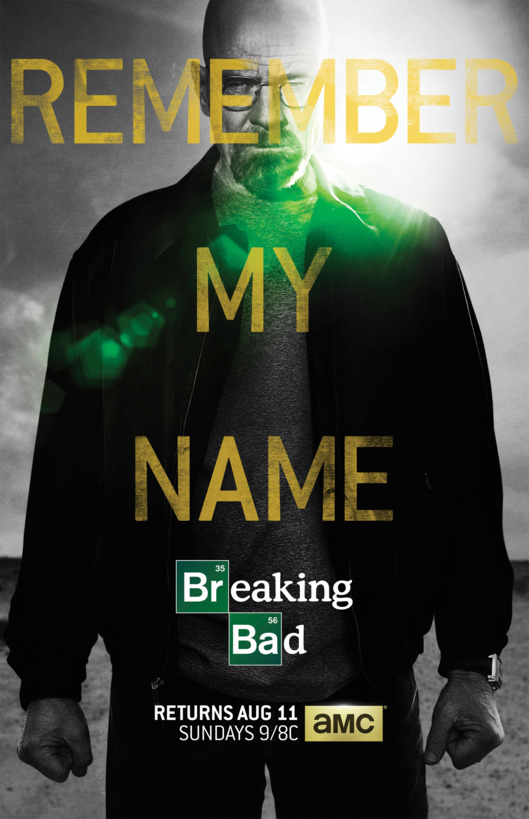 More striking than Walt's dual identity, though, is the poster's allusion to Fame. Is it even possible to hear the phrase "remember my name" and not follow it with "fame! I'm gonna live forever … "? No, it is not possible. And thus one wonders if this poster is telling us that Walter White in fact does not die at the end of the series, but instead does what the lyrics of Irene Cara's 1980 hit suggest: "I'm gonna live forever / I'm gonna learn how to fly (high!) / I feel it coming together / People will see me and cry." That is basically Heisenberg's theme song.