A Sequel to The Trip Has Begun Filming
With Michael Winterbottom, Steve Coogan, and Rob Brydon in Italy.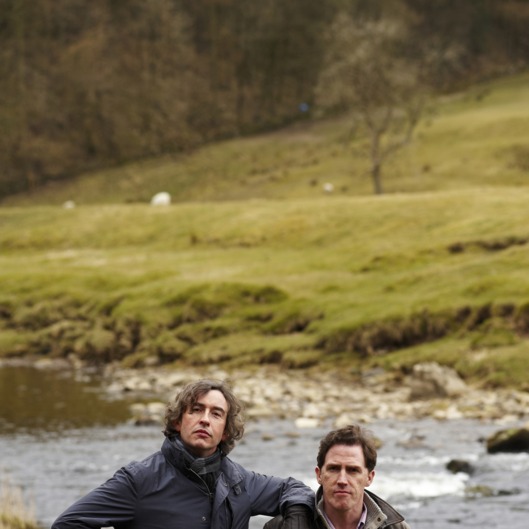 Michael Winterbottom has begun filming a sequel to The Trip, the road-trip comedy starring Steve Coogan and Rob Brydon as semi-fictionalized versions of themselves, which was itself a sequel to 2006's A Cock and Bull Story. Like The Trip, The Trip to Italy will be shot for British television and then edited into a movie distributed by IFC Films, as Deadline reports. The premise, which is not dissimilar to the last film, finds our two British comedic frenemies driving around Italy, retracing the footsteps of the Romantics. Hopefully, as a twist, they'll meet Michael Caine and he'll do an impersonation of them.