Sin City: A Dame to Kill For Delayed to 2014
Is it ever actually going to appear?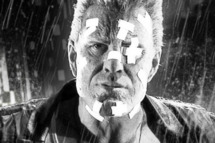 You'd never know what a slick, sequel-able movie 2005's Sin City was from the way its follow-up has refused to materialize. After years of casting rumors, Robert Rodriguez's second outing in the black-and-white world of Frank Miller started gaining steam in 2012, landing a release date of Oct. 4, 2013. Now Sin City: A Dame to Kill For has been bumped back almost another full year, to Aug. 22, 2014. Don't be surprised if we're actually lining up for opening night in 2029.