Song of Summer Watch: Miley's in the Top 5
This is getting interesting, friends.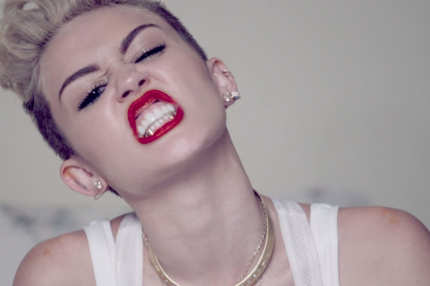 Your top Song of Summer contenders are still Robin Thicke's "Blurred Lines" (No. 1 for the third week in a row) and Daft Punk's "Get Lucky" (No. 2), but yes: Miley Cyrus's "We Can't Stop" just jumped to No. 5 on the Billboard Hot 100. Meanwhile, the video broke some sort of 24-hour Vevo record and has already been viewed 33 million times. This race is heating up, friends.