Rosen on the Soundtrack of the Day: 'Over the Rainbow'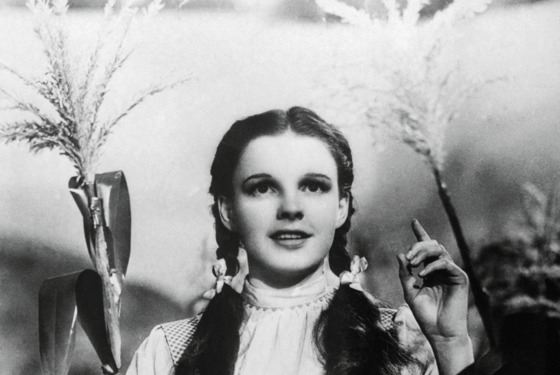 It's hard to zero in on a single piece of music to commemorate this landmark day in American life. Pop-music history has been inflected by gay culture since way back when. Squint a little and every other hit — from "I Will Survive" and "Born This Way" to "Ziggy Stardust" and even "A Change Is Gonna Come" — will start looking like a gay liberation anthem.
Still: It's hard to resist the primal power of "Over the Rainbow." For decades, it was gay America's unofficial national anthem, the apotheosis, in Judy Garland's defining version, of glorious tragic-romantic divadom. The song's cresting rainbow arc melody defines the splendor the pre-rock songbook. Its lyric — that daydream vision of "Land that I heard of / Once in a lullaby" — is about as pithy an expression of American utopianism as you'll hear. Some wag once called it the greatest Jewish song of all time. You might also call it the greatest gay song. Or maybe it's just the Great American Song — a big heaping slice of apple pie, liberally ladled with schmaltz. In any case, it's a fitting soundtrack for a historic day. Turn it up; let it ring.
Photo: null/Corbis