Lots of A-Listers You Love Will Voice The Little Prince Movie
Including James Franco, Jeff Bridges, and Marion Cotillard.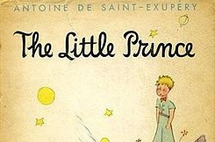 This won't surprise the millions of people whose lives have been touched by the 1943 children's novel The Little Prince, but (a) there's going to be a computer-animated movie, and (b) it's going to have a ton of famous people voicing the characters. So far we're looking at Marion Cotillard, Jeff Bridges, James Franco, Rachel McAdams, Benicio Del Toro, and Paul Giamatti. In case you weren't keeping track, that's three (3) Oscar winners.