This Week: Vulture Picks the Best of the Year in TV
All week long, we'll be picking the greatest shows, performances, moments, and more, from June 1, 2012, through June 1, 2013.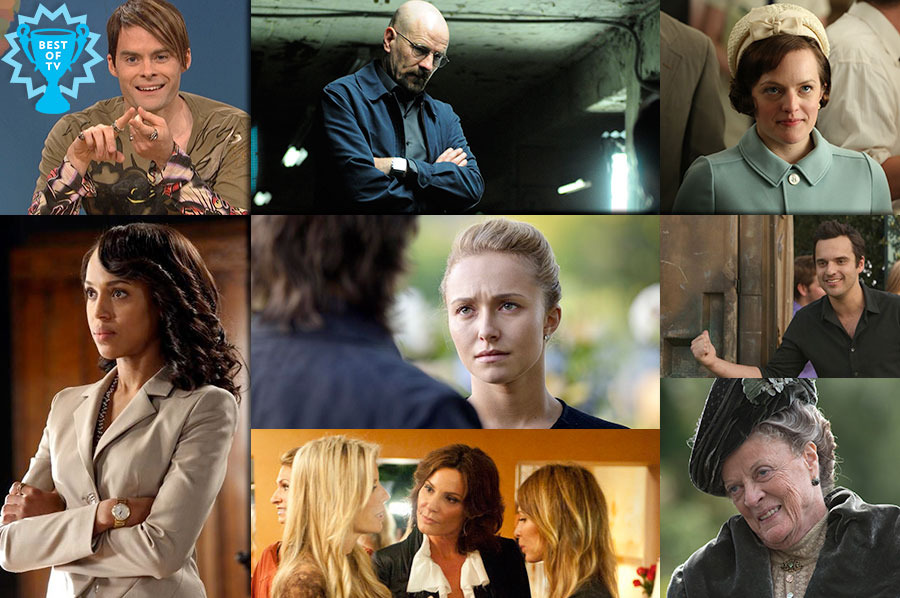 Game of Thrones ended last night. There are two more episodes of Mad Men. The regular broadcast season closed a couple of weeks ago, and tonight NBC debuts a Nick Lachey singing game show. In other words, it's the pre-summer period when television takes its annual breather from quality, making this the perfect time to stop and take stock of the last year. And so all this week, Vulture will be judging the best of the 2012-13 TV season. Critic Matt Zoller Seitz and our bloggers have considered everything that crossed their eyeballs over the past twelve months, and will be selecting all the greatest performances, shows, and moments, as well as diving into micro-categories ridiculous, sublime, and a combination of the two. Best actor, best villain, best reality freakout, best guest star, grisliest deaths … all these and many more will stuff our site, including surprising interviews with some of our proud victors.
The June 1, 2012, to June 1, 2013, eligibility means that Vulture can look at the season as a whole, unlike in December's traditional end-of-year superlatives, when critics often find themselves trying to reconcile the second half of a show's crappy season with the first half of a resurgent one, or vice versa. (However, we will be including some late airers if the bulk of their seasons occurred before the end of May.) So — if you'll pardon the pun— stay tuned to Vulture, TV fans, for a packed week of accolades and tough calls. There will be reader polls in some categories and voting on Vulture's Facebook page, and of course if you disagree about the winners, let us know in the comments (as if we even needed to say it); we want to hear who you thought came out ahead in TV. But don't suggest Nick Lachey! He'll just have to wait until next year.