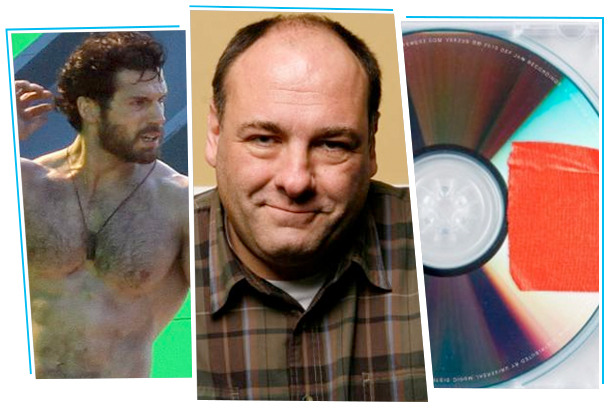 10 Pop-Culture Questions Answered by Vulture This Week
Every week, Vulture faces the big, important questions in entertainment and comes to some creative conclusions. This week we were all about Kanye's new album, Superman's groundbreaking chest hair, and remembering the legacy of James Gandolfini. You may have read some of these stories below, but you certainly didn't read them all. We forgive you.

Q: But what if I want to watch movies while I listen to music?
Well then, you better see This Is the End while it's still in theaters, because it has an awesomely bad band cameo. Here are more awesomely bad band cameos.
Q: How much crossover is there between Cars and the Fast and Furious franchises?
Well, both defy laws of physics and have nearly lifelike performances. Jesse David Fox put that, and many other Pixar movies, into infographic form.