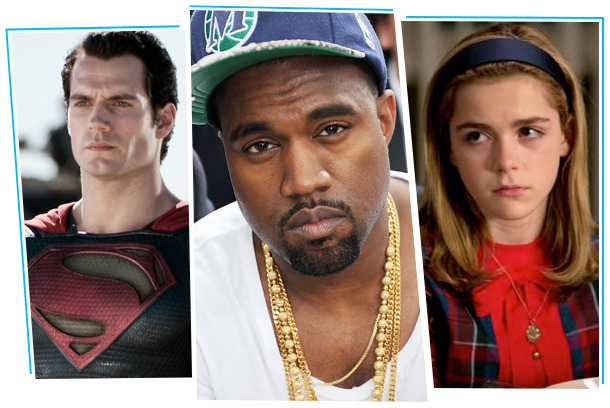 10 Pop-Culture Questions Answered by Vulture This Week
Every week, Vulture faces the big, important questions in entertainment and comes to some creative conclusions. This week — our Best of TV week — we offered loads of content about all things television. And that wasn't all! We covered Kanye West, Superman, poor Sally Draper, and more. You may have read some of these stories below, but you certainly didn't read them all. We forgive you.
Q: Poor Sally Draper. Is she scarred for life?
We asked a psychiatrist. There's some hope, but Don's definitely doing a number on her.
Q: Can somebody explain Pete's reaction to the Bob Benson knee-tap?
Yes! Take it away, Vincent Kartheiser.
Q: I'm ready to laugh about the Red Wedding. Got any jokes for me?
Jesse David Fox has one in the form of a pie chart; other funny infographics about the show's third season are included.
Q: What will happen in the fourth season of the show?
Here's our best guess.
Q: What are the real-life Bling Ringers up to?
Here's a run-down. You might also want a refresher on the reality show that inspired The Bling Ring. And here's what Claire Julien, the scene-stealer of the movie, has to say about Alexis Neiers.